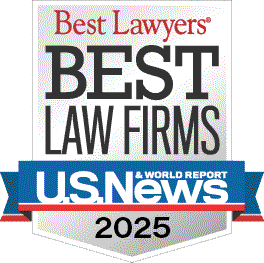 Disclaimer
Disclaimer
Printable Page
Material contained in the Zashin & Rich website is intended for informational purposes only. It is not intended as professional advice and should not be used or considered as such. Transmission of this information is not intended to create, and receipt does not constitute, an attorney-client relationship between Zashin & Rich and the user or browser. You should not act or rely on any information on this website without first seeking the advice of an attorney. The content of any e-mail to Zashin & Rich or to any of its lawyers at the e-mail address set forth in this website or any other internet communication through this website will not create an attorney-client relationship and will not be treated as confidential.
The firm and the contributing authors expressly disclaim all liability for any acts or omissions done wholly or partly in reliance upon the whole or any part of the contents of the Zashin & Rich website or concerning any communication arising out of the transmission of sensitive or confidential information to the firm or its attorneys by internet communication or e-mail. Zashin & Rich does not represent that it will update this website if subsequent legal developments occur that alter the content or accuracy of the information contained in this website. Any unauthorized use of the material contained in this website is at the user's own risk. Reproduction, distribution, republication, and retransmission of material contained within the Zashin & Rich website is prohibited unless prior permission from Zashin & Rich has been obtained. All material contained within the website has been created by Zashin & Rich and is maintained on a file server in Cleveland, Ohio.
Some links within the Zashin & Rich website may lead to other sites and are provided solely for the convenience of the user. Zashin & Rich does not necessarily sponsor, endorse, or otherwise approve of the materials appearing in such sites. The firm does not warrant that such other sites will be updated or are accurate and Zashin & Rich specifically disclaims any responsibility for any of the products, services, or information contained on third party Internet sites.
Zashin & Rich does not desire to represent clients based upon any portion of this website that do not comply with a particular state's ethical and legal requirements. Before deciding to hire the firm or any of its attorneys, please ask Zashin & Rich to send you free written information about the firm and its attorneys' qualifications and experience.
The lawyers resident in all offices, unless otherwise indicated, are not certified by the Texas Board of Legal Specialization.
All use of the contents of this site, other than personal use, are prohibited.
©Copyright 2014 Zashin & Rich | All rights reserved.
Privacy Statement
Zashin & Rich does not currently collect personal identifying information (the "Information") except:
To the extent that your web browser provides information, like your e-mail address or the site you linked from, to our web server;
To the extent that you provide Information to us in an e-mail message; or,
To the extent that you provide Information to us in a search request.
Zashin & Rich will use your Information only for that specific purpose for which you submitted the Information, except that the firm may use Information it obtains from its site in an aggregated form in order to gauge the usefulness and popularity of its several web pages, or certain links to or from our site. In addition, Zashin & Rich may disclose this information to federal, state or local government agencies to meet legal requirements in special circumstances.
Thank you for visiting our website