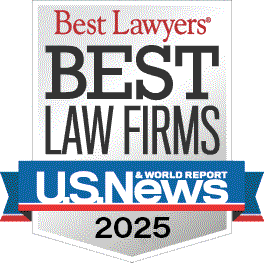 Brad E. Bennett
Commendations
OSBA Certified Specialist
in Labor and Employment Law

---
Best Lawyers (2019)

---
Ohio Super Lawyers (2015 – 2019)

---
Memberships
Columbus Bar Association
Ohio Bar Association
Society of Human Resources Management (SHRM)
Human Resources Association of Central Ohio (HRACO)
Ohio Public Employer Labor Relations Association (OHPELRA)
Brad E. Bennett
About Brad
Brad E. Bennett represents public and private sector employers in all aspects of labor and employment law. Brad defends employers in state and federal court and before various administrative agencies, including the Equal Employment Opportunity Commission (EEOC) and the Ohio Civil Rights Commission (OCRC). In addition to his litigation practice, Brad represents public sector employers in collective bargaining, grievance arbitrations, impasse proceedings and before the State Employment Relations Board (SERB). Additionally, Brad has drafted civil service rules for municipalities, represents public sector employers before the State Personnel Board of Review (SPBR), and counsels public employers regarding compliance with Ohio's Open Meetings Act and Public Records Act.
Brad also frequently draws upon his previous human resources experience to assist employers with their day-to-day human resources and employment law needs, including drafting employment policies and job descriptions, conducting and assisting with workplace investigations, assisting in disciplinary and performance-related matters, and employment law compliance and training.
Brad frequently lectures and conducts training and seminars throughout Ohio on numerous employment law and human resources topics including harassment, discrimination, FMLA, ADA, civil service, collective bargaining, interviewing and evaluating employees, documenting discipline, and managing today's workforce.
Mr. Bennett is certified as a Specialist in Labor and Employment Law by the Ohio State Bar Association and is a past recipient of the prestigious Burton Award, rewarding effectiveness in legal writing. Brad has been named an "Ohio Super Lawyer" recognizing him for his outstanding work in the areas of Labor and Employment Law and Litigation.
In addition to his previous experience in human resources, Brad is a former adjunct college professor where he taught labor law, employment law, and human resources management. Brad is the past Chair of the Columbus Bar Association's Labor and Employment Law Committee and is a member of the Ohio and Columbus Bar Associations, as well as a member of the Society for Human Resources Management ("SHRM") and Human Resources Association of Central Ohio ("HRACO"). Brad received his law degree, cum laude, from Capital University Law School and received a Bachelor of Science from Ohio University, with a major in Communications and a minor in Business Administration.
Contact Brad (beb@zrlaw.com) at 614.224.4411 | Print Profile

"Sometimes the questions are complicated
and the answers are simple."
– Dr. Seuss
---
Education
Capital University Law School
J.D., Cum Laude - 2003
Ohio University
B.S. Organizational Communication /
Minor, Business Administration - 1997
---
Admissions
State: Ohio
Federal: U.S. Court of Appeals for the Sixth Circuit
Federal: U.S. District Court, Northern District of Ohio
Federal: U.S. District Court, Southern District of Ohio
---
Reported Cases
Voltz v. Erie County DJFS,
2015 U.S. App. LEXIS 10309 (6th Cir., 2015)
Allen v. Butler County,
331 Fed. Appx. 389 (6th Cir., 2009)
Damron v. Butler County Children's Services,
2009 U.S. Dist. LEXIS 121203 (S.D. Ohio, 2009)
George v. Fairfield County Metropolitan Housing Auth.,
2008 U.S. Dist. LEXIS 116321 (S.D. Ohio, 2008)
---