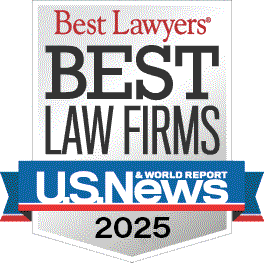 Andrew A. Zashin
Commendations
Chambers and Partners,
The Chambers HNW Guide, Ranked Band 1, Family/Matrimonial: High Net Worth (2020 – 2021)
---
American Academy of Matrimonial Lawyers, Fellow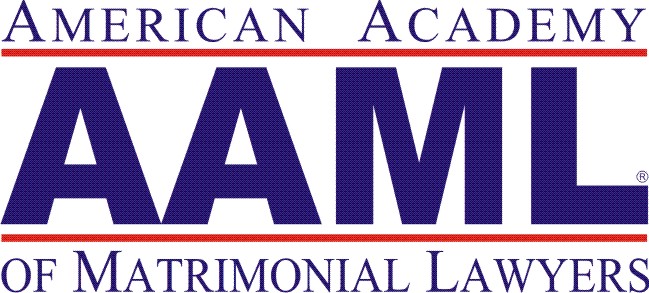 ---
International Academy of Family Lawyers, Fellow

USA Chapter Delegate, USA
Member, The Hague Committee
Member, Artificial Reproductive Technologies (ARTs) Committee
---
OSBA Certified Specialist in Family Relations Law

---
AV Preeminent Rated
through Martindale-Hubbell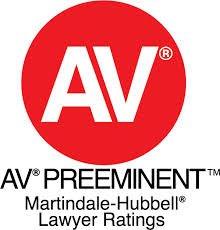 ---
Best Lawyers (2006 – 2022)

---
2013 Lawyer of the Year (Family Law – Cleveland)
---
Super Lawyers (2004 – 2022)
Ohio Super Lawyers Top 100 List (2018 – Present, 2015, 2007)
Top 50 Super Lawyers in Cleveland (2019 – Present, 2015, 2007)

---
Recognition of Service
Outstanding Dedication of Service as Adjunct Faculty Member for 15 Years (2018)
Case Western Reserve University School of Law
---
Elected Member, Society of Benchers
(Career achievement, 2010)
Case Western Reserve University School of Law
---
40 Under 40 Crain's Cleveland Business (2006)
---
Distinguished Recent Graduate
(10 years post-graduation, 2003)
Case Western Reserve University School of Law
---
Memberships
Cuyahoga County Bar Association
(Former Family Law Section Chairman)
Cleveland Metropolitan Bar Association
Ohio State Bar Association
American Bar Association
---
Community Service / Pro-Bono
Case Western Reserve University School of Law
2018, 25th Reunion Advisory Committee
2018 Endowed, Zashin & Rich Employment Law Prize
2005 – Present Endowed, Zashin & Rich Family Law Prize
Case Western Reserve Law Alumni Association, Second Vice President

Alumni Board Officer:
Vice President, 2006-2009
Second Vice President, 2005–2006
Secretary, 2004–2005
Treasurer, 2003–2004
Alumni Board Member, 2001–2003

Lake View Cemetery Foundation, Trustee
Site of the James A. Garfield Presidential Memorial

"A Run Through History" Fundraiser
Organizing and Planning Committee Member and Sponsor, Lake View Cemetery Foundation, October 2017
Andrew A. Zashin
About Andrew
Andrew Zashin works extensively in all facets of domestic relations law including divorce, dissolution, child custody, support issues, marital settlement agreements, and equitable property divisions. In his distinguished career, Andrew has received numerous accolades for his capabilities and effective representation of his clients. Andrew has been named a Fellow of both the American Academy of Matrimonial Lawyers and the International Academy of Matrimonial Lawyers. Worth Magazine (Robb Report) named Andrew to its list of the "Top 100" attorneys in the nation. Andrew is named in the elite lawyers rating guide, "Best Lawyers in America," and was designated Lawyer of the Year for Family Law in Cleveland.
Chambers and Partners ("Chambers") the most prestigious global legal ranking resource in the world, ranked Andrew "Band 1" in the category of Family/Matrimonial law, its highest ranking. The Chambers review states Andrew "has got a fantastic reputation for doing things well and quietly...He has extensive and varied experience in family and matrimonial matters and regularly advises high net worth clients on complex divorce and custody matters. "I would definitely consider him as one of the major players. He is known for getting a lot of big cases," observes an interviewee, who adds: "I love working with him. He has high net worth cases, he's a creative thinker, he's very bright and he's well respected."
Martindale-Hubbell, a well-known national lawyer rating guide, has awarded Andrew its highest rating. This rating is reserved for lawyers who have "reached the heights of professional excellence" and "the highest levels of skill and integrity."
With respect to financial issues of divorce litigation, Andrew practices in the following areas:
evaluating and dividing business and partnerships interests;
crafting complex property settlements;
drafting long and short term spousal support arrangements;
accounting for the misappropriation and hiding of marital assets;
enforcing and challenging pre-nuptial contracts; and
vacating divorce entries on the basis of fraud and non-disclosure of assets.
In connection with child custody matters, Andrew is experienced with the following:
allocating parental rights and responsibilities;
representing parents in custody disputes between states and countries;
drafting shared parenting plans and visitation schedules;
advising and litigating issues covering parental relocation;
computing complex child support calculations;
litigating domestic violence and sexual abuse issues; and
analyzing and utilizing psychological expert testimony concerning the "best interests of the child"
Aside from representing parents with custody matters inside of Ohio, Andrew has a wealth of experience working beyond the boundaries of Ohio. Child custody cases are complicated by an alphabet soup of laws and treaties that make already difficult situations more difficult. Andrew and the team of domestic relations lawyers at Zashin & Rich have experience dealing with national laws like the Uniform Child Custody Jurisdiction and Enforcement Act, Parental Kidnapping Prevention Act, and others related to child custody matters between the states.
Andrew is experienced in handling international child custody matters. Andrew and the domestic relations lawyers at Zashin & Rich have represented parents in the United States and overseas in relation to the implementation and enforcement of The Hague Convention on the Civil Aspects of International Child Abduction.
The lawyers at Zashin & Rich have represented clients at every level of state courts and every level of Federal courts, including, notably, the United States Supreme Court.
Andrew is an Adjunct Professor at Case Western Reserve University School of Law. He has, and continues to teach every year varied family law courses from the most basic, advanced and international offerings. Andrew has published numerous academic, trade and lay articles regarding family law topics and regularly presents and lectures on family law related topics. He is regularly sought as a legal commentator and analyst for regional and national media. He has been quoted in or made appearances on the The Today Show, CNN, The Anderson Cooper Show, MSNBC, National Public Radio (NPR "The Here and Now") the New York Times, Associated Press, and many others.
Contact Andrew (aaz@zrlaw.com) at 216.696.4441 | Print Profile

"To fight and conquer in all our battles is not supreme excellence; supreme excellence consists of breaking the enemy's resistance without fighting."
– Sun Tzu, The Art of War
---
Education
Case Western Reserve University School of Law
J.D., Case Western Reserve Law Review Editor, 1993
Brown University
A.B., History, 1990
---
Admissions
State: Ohio
State: Florida
State: New York
State: Washington D.C.
Federal: U.S. Court of Appeals for the Sixth Circuit
Federal: U.S. District Court, Northern District of Ohio
Federal: U.S. District Court, Southern District of Ohio
Federal: The Supreme Court of the United States
---
Appointments
CLE National Planning Committee
American Academy of Matrimonial Lawyers
Annual National Convention, Chicago, Illinois, November, 2018
Adjunct Professor of International Law
Cox International Law Center, Case Western Reserve University School of Law, 2017–2018
Adjunct Professor
Case Western Reserve University School of Law, Since 2003
Family Law Mediator / Arbitrator
American Academy of Matrimonial Lawyers
Advanced Mediator Training, AAML 2017
Governor, United States Delegate
International Academy of Family Lawyers Annual Meeting
Reykjavík, Iceland September, 2017
---
Press / Media
---
Representative Cases
Golan v. Saada, cert. pending, __ U.S. __, (filed Oct. 28, 2020). (On Amicus Curiae team for Cox International Law Center)
Monasky v. Taglieri, 589 US____2020
Monasky v. Taglieri, U.S., No. 18-935, certiorari granted June 10, 2019.
Taglieri v. Monasky, 907 F.3d 404 (6th Cir. 2018) (en banc), cert. pending, No. 18-935 (U.S. Jan. 18, 2019).
Taglieri v. Monasky, No. 16-4128, 2018 U.S. App. LEXIS 5408 (6th Cir. Mar. 2, 2018) (en banc).
(The first Habitual Residence Case under The Hague Convention to be heard en banc by a US Court of Appeals in history and only the second Hague Case ever to be heard by an en banc court of appeals panel because of its exceptional public importance.)
Expert Witness "In Re: the matter of 'M'", Interpretation of Ohio Revised Code, Court of Appeals, Tel Aviv, Israel, September, 2017.
Taglieri v. Monasky, No. 16-4128, (6th Cir. argued May 3, 2017).
Taglieri v. Monasky, No. 16A557, (U.S. dismissed December 9, 2016). Motion to Stay Denied by Supreme Court Justice Elena Kagan.
Taglieri v. Monasky, No. 1:15-CV-00947, 2016 WL 8135530, (N.D. Ohio Jan. 25, 2016).
Roche v. Hartz, No. 1:10 CV 1819, 2011 U.S. Dist LEXIS 22477 (N.D. Ohio Mar. 7, 2011) (Determination of Habitual Residence under 1980 Hague Convention)
France v. France, 8th Dist. Cuyahoga No. 95629, 2011-Ohio-2402 (The famous "Facebook Bigamist" Case / appeal involving interstate child custody and UCCJEA questions)
Dobos v. Dobos, 2009 U.S. Dist. Lexis 127474 (S.D. Ohio W.D.)(Interpretation of Grave Risk of Harm under 1980 Hague Convention)
Rosen v. Celebrezze, 117 Ohio St.3d 241, 2008-Ohio-853 (Ohio Supreme Court matter involving child custody jurisdiction between states)
Shutway v. Shutway, 8th Dist. Cuyahoga No. 76737, 2000 Ohio App. LEXIS 461 (Feb. 10, 2000) (Burden of evidence necessary for domestic violence civil protection order "CPO")
Lachowyn v. Lachowyn, 6th Dist. Erie No. E-94-36, 1995 Ohio App. LEXIS 1539 (April 14, 1995) (Property division in high net worth, significant spousal support, divorce case)
Solon Family Physicians, Inc. v. Jean Buckles, et al., 96 Ohio App. 3d 460 (8th Dist. 1994) (Prevailed on behalf of medical practice in contract dispute against law firm)
---
Publications
Domestic Violence by Proxy: A Framework for Considering a Child's Return Under the 1980 Hague Convention on the Civil Aspects of International Child Abduction's Article 13(b) Grave Risk of Harm Cases Post Monasky, JOURNAL OF THE AMERICAN ACADEMY OF MATRIMONIAL LAWYERS, Vol. 33, 2021 (University of Missouri – Kansas City School of Law)
Jewish Divorce, Sowald and Morganstern, Baldwin's Ohio Practice, Domestic Relations Law § 36:2 (2019–2020 ed.)
Obergefell V. Hodges: A Consideration of its Impact Through the Lens of American Judaism, DOMESTIC RELATIONS JOURNAL OF OHIO, Thompson Reuters, MAY/JUNE 2019.
The United States as a Refuge State for Child Abductors: Why the United States' Fails to Meet Its Own Expectations Relative to the Hague Convention, JOURNAL OF THE AMERICAN ACADEMY OF MATRIMONIAL LAWYERS, Vol. 28, 2015 No. 1 (University of Missouri – Kansas City School of Law)
Filling the Gaps with Public Policy: The Application of the Hague Convention Protocol in US Courts in the Absence of a Co-Signing State, INTERNATIONAL JOURNAL OF LAW, POLICY AND THE FAMILY 2014 (Oxford University)
Child Custody Litigation and Settlements, 2013 Thomson Reuters/Aspatore (Contributing Author)
Bus Bombings and a Baby's Custody: Insidious Victories for Terrorism in the Context of International Custody Disputes, JOURNAL OF THE AMERICAN ACADEMY OF MATRIMONIAL LAWYERS, Vol. 21, 2008 No. 1 (University of Missouri – Kansas City School of Law)
A Closer Look at Separation Agreements and Settlement Agreements in Divorce and Dissolution Proceedings, DOMESTIC RELATIONS JOURNAL OF OHIO, Banks/Baldwin West Publishing, November-December 2001.
Updated and revised, Baldwin's Ohio Practice. Sowald Morganstern Domestic Relations Law Vol. 2, Chapter 25: Pleadings and Practice. West Group Publishing, 2002 revision, forthcoming.
The Enforceability of Settlement Agreements (In-Court Agreements), DOMESTIC RELATIONS JOURNAL OF OHIO, Banks/Baldwin West Publishing, January-February 2001
Contributor and presenter to DOMESTIC VIOLENCE, REFERENCE MANUAL No. 99-106, OSBA CLE Institute, Chapter 8: Domestic Violence and Its Impact on Custody and Discovery
---
Representative Lectures / Presentations
Presenter, Habitual Residence in North America, International Academy of Family Lawyers, USA-Canada Chapter, 2020 Joint Webinar, August 28, 2020
Presenter, Planning for every eventuality: Protecting your children from their future spouses, International Bar Association's 24th International Private Client Conference at Claridge's, London, United Kingdom, March 5, 2019
Presenter, Attacking and Defending Prenuptial Agreements, "What Every Practitioner Needs To Know," a collaboration between the Ohio Chapter of the American Academy of Matrimonial Lawyers and the Cleveland Metropolitan Bar Association, February 18, 2019
Panelist, Learn From Lawyers, Case Western Reserve University, October 26, 2018
Presenter, Sixth Circuit Court En Banc Addresses Habitual Residence Under The Hague Convention, American Academy of Matrimonial Law Ohio Chapter, Harold Kemp Annual Columbus Day Seminar, Columbus, Ohio, October 8, 2018
Co-Presenter, U.S. Justice System – Protecting Women and Children, U.S. Department of State-sponsored delegation through the International Visitor Leadership Program (IVLP), August 6, 2018
Featured Lecturer, Hiding in plain sight: The International Family Law Issues Lawyers and Judges Miss, Cox International Law Center, Case Western Reserve University School of Law, February 20, 2018
Co-Presenter, Abducted Children Caught in the Ohio Judicial System: New Precedent and New Ways of Thinking about Child Custody Jurisdiction, Judicial Conference of the Eighth Judicial District of Ohio, May 8, 2015
Presenter, Should I Stay or Should I Go?  Assessing Relocation Issues, American Academy of Matrimonial Lawyers Annual Meeting, Chicago, Illinois, November 2014
Filling the Gaps with Public Policy: The Application of the Hague Convention Protocol in US Courts in the Absence of a Co-Signing State, article abstract presentation, International Society of Family Law, Regional Conference in Israel, Hod HaSharon, Israel, January 2014
New Trends in Alternative Dispute Resolution in the United States, Israel Bar Association, Conference on Alternative Dispute Resolution, Eilat, Israel, April 2013
The Enforcement of Religious Agreements in the Family Law Setting, American Academy of Matrimonial Lawyers, Florida Chapter, 34th Annual Family Law Symposium, Orlando, Florida, May 2012
Co-Presenter, Culture, Religion and Divorce, American Academy Matrimonial Lawyers, Ohio Chapter, 23rd Annual Family Law Symposium, Columbus, Ohio, October 2011
Lecturer, New Lawyer Training Seminar: "The 10 Commandments of Domestic Relations Law." Cuyahoga County Bar Association. Cleveland, Ohio, January 6, 2004
Lecturer, Advanced Family Law Symposium: "Estate Planning for Tax Purposes and its Impact on a Subsequent Divorce." Cleveland Bar Association. Cleveland, Ohio, November 3, 2004
Moderator, Improving Public Trust Forum. Ohio Judicial Conference. Columbus, Ohio, January 16, 2002