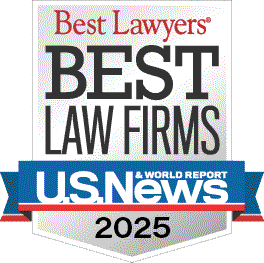 Z&R Press
Press and Media
Cleveland Jewish News
Consulting attorney early can be key in domestic violence case
June 17, 2022
Cleveland Jewish News
Custody cases deserve attention of attorney
April 22, 2022
Cleveland Jewish News
International case involving 'get' reaches Supreme Court
March 16, 2022
Cleveland Metropolitan Bar Journal
Women in Law
April 2020
Cleveland Jewish News
Supreme Court hears international residence case
December 13, 2019
The Spectrum, WCMH-TV NBC 4 – Video
Zashin & Rich International Child Custody Case to US Supreme Court
December 10, 2019
ABC 13 TV – Video
Supreme Court to hear international custody case involving Ohio mother
December 10, 2019
Cleveland.com
U.S. Supreme Court to hear international child custody dispute from Cleveland area
December 10, 2019
Case Western Reserve University School of Law
U.S. Supreme Court hears arguments in case briefed by CWRU law school faculty
December 9, 2019
Cleveland Jewish News
International residence case moves to US Supreme Court
June 21, 2019
Hollywood Life
Khloe Kardashian and Tristan Thompson's Custody Case Could Get 'Very Messy': Lawyer Explains
February 27, 2019
2018 Ohio Super Lawyers
Cleveland family law attorney Andrew Zashin gets a 6th Circuit ruling that brings consistency to cases involving vulnerable children
November 8, 2018
Your Teen for Parents: Guide to Parenting through Divorce
Advocating for Yourself During a Divorce: 3 Tips from a Divorce Attorney
October 2018
Case Western Reserve University School of Law
Adjunct Professors Zashin, Keating and Reynolds take on path-breaking Hague Convention Case
June 21, 2018
2018 Ohio Super Lawyers
Family law attorney Andrew Zashin asks the 6th Circuit to bring consistency to cases involving vulnerable children
June 19, 2018
Cleveland Jewish News
Landmark international residence case could impact those making aliyah
June 14, 2018
WJR Detroit – Audio Interview
Attorney Andrew Zashin chats with Guy Gordon to discuss the new Illinois law for dogs when parents are getting a divorce.
January 2, 2018
Cleveland Jewish News
Surrogacy, child custody laws develop as cases arise
November 21, 2017
Smart Business Cleveland
2017 Smart Business Family Business Achievement Awards
September 2017
Crain's Cleveland Business
Ohio Employers Confront Marijuana Use
July 22, 2017
Lake View Cemetery Heritage ReView
Trustee Spotlight: Andrew Zashin
Spring 2017
Sports Illustrated
Lane Johnson's Bold Move To Sue His Own Union Is Rare, But Not Unprecedented
January 11, 2017
Law360
Packers Player Drops NFL Drug Suspension Dispute
December 19, 2016
Sports Business Daily
NFL, NFLPA Appoint Das As Third Arbitrator In Michael Pennel Lawsuit
December 5, 2016
Sports Business Journal
Eagles Lineman Challenges NFL and NFLPA in NLRB Filings
December 5, 2016
Law360
Eagles Lineman Says Suspension Violates Federal Labor Law
November 29, 2016
The Business of Sports with Andrew Brandt
RTAB #30: Lane Johnson's Legal Team (Audio Interview)
November 29, 2016
Cleveland Jewish News
Ohio Woman Receives Orthodox Divorce Decree
January 14, 2016
BNA's Health Law Reporter
Surprise! The NLRB Says You Just Might Be a 'Joint Employer'
September 24, 2015
BNA's Health Law Reporter
NLRB Adopts New Joint Employer Standard; Ruling Could Affect Health-Care Industry
September 3, 2015
BNA's Health Law Reporter
Challenge to NLRB Election Rule Fails; Employers Urged to Prepare New Game Plan
June 11, 2015
American Bar Association Section of Labor and Employment Law
Member Spotlight: George S. Crisci
April 13, 2015
The Plain Dealer
Attorney Goes To Bat for Northeast Ohio
January 18, 2015
Cleveland Jewish News
Profile on Andrew Zashin
January 15, 2015
"Here and Now" National NPR Show - Audio Interview
In A Divorce, Who Gets To Keep The Dog?
December 4, 2014
Crain's - Article and Video
Zashin & Rich embraces Cleveland roots and rock 'n' roll heritage
November 16, 2014
BNA's Health Law Reporter
Justices Reject NLRB Recess Appointments; Significant Health Care Decisions in Limbo
July 10, 2014
BNA's Health Law Reporter
The EEOC and FTC Turn Up the Heat on Employer Background Checks
April 2014
Crain's
Zashin & Rich move marks big milestone
for E&Y Tower
November 2013
Cleveland.com
Zashin & Rich law firm leases last full floor of Ernst & Young Tower at Flats East Bank project
November 2013
Associated Press
US Claims Father Illegally Moved Kids to Gaza
May 2012
2012 Ohio Super Lawyers
Mentors | Andrew Zashin: Reminiscing About Robert Zashin
January 2012
CCH Employment Law Daily
NLRB NEWS - Controversy Erupts Over NLRB Recess Appointments
January 2012
Huff Post
Divorce's Impact On Small Businesses Can Be 'Immense'
October 2011
The Today Show - Video
Accused Facebook bigamist heads to court
September 2010
MSNBC
Facebook Busts Accused Bigamist - Woman Finds Her Prince Charming Has Married Another
July 2010
WKYC - Article and Video
Cleveland woman discovers husband's 'other' wife via Facebook
July 2010
Cleveland Jewish News
New custody center in Israel is Zashin's passion
January 1, 2010
Worth Magazine
Top 100 Attorneys 2007
Andrew Zashin
Inside Business Magazine
Connecting Through Separation
Profile on Andrew Zashin
December 2007
Cleveland Jewish News
Valuing and dividing assets at the time of divorce
By Andrew Zashin, Esq.
February 2007
Case School of Law: In Brief
Plugged into Family, the Law, and Cleveland
Alumni Spotlight on Andrew Zashin
Spring 2005
Cleveland Magazine
The Divorcing Woman's Best Friend
Feature Article Profiling Andrew Zashin
November 2004
Crain's
Companies should consider coverage against employee-related claims
By Stephen Zashin | July 2004
Crain's
ADR programs can save dollars and time
By Stephen Zashin | November 2003
COSE Update: Legal Ease
One Size Does Not Fit All
(Employment Practices Liability Insurance)
By Stephen Zashin
COSE Update: Legal Ease
Noncompete Agreements
By Michele Jakubs
COSE Update: Legal Ease
Ohio's 'Baby COBRA' Law
By Helena Oroz
Cleveland Jewish News
Supreme Court hears international residence case
December 13, 2019 | By Becky Raspe
The habitual residence case Taglieri v. Monasky, which focuses on a child born in Italy to Michelle Monasky, an Ohio native, and Domenico Taglieri, an Italian native, in 2014, and Monasky's decision to leave Italy with her daughter amid marital unrest and spousal abuse, was heard by the U.S. Supreme Court on Dec. 11.

Andrew Zashin, co-managing partner of Zashin & Rich, which has offices in Cleveland and Columbus, traveled to Washington, D.C., with his team to represent Monasky in the hearing. A decision is expected by summer, Zashin said.

The hearing was the latest development in the case. The case began with two hearings in the 6th Circuit in Cincinnati, one in November 2017, where the court ordered the then 8-week old child's return to Italy, and an en banc hearing in June 2018, where the court voted 10-8 in favor of the child remaining in Italy.
Zashin said the Supreme Court hearing the case will help bring clarity to habitual residence, which is the location where a child has spent most of his or her life, or where he or she has the deepest connection. This is part of the Hague Convention on the Civil Aspects of International Child Abduction of 1993. The treaty was designed to secure the return of children wrongfully removed to, or retained by, any member country and ensures the rights of custody are respected. Many countries have their own definitions of habitual residence, but individual U.S. circuit courts can define habitual residence any way they like, causing cases like Taglieri v. Monasky to arise.

With the hearing, Zashin said there are two clear questions in front of the court.

"The first issue is about what kind of legal review should be applied," he said, saying it's either clear error, which means that a trial court's judgment appears unquestionably erroneous, or de novo, meaning the appellate court reviews the case as if it was considering it for the first time.

The second issue, Zashin said, is where "the rubber meets the road for human beings," especially as it applies to the Jewish community and those considering making aliyah.

"For many people, in particular, the Jewish people, the idea of shared parental intent touches those who might come here from Israel or go to Israel for aliyah," he said. "If you go to Israel with shared parental intent and someone wants to leave, or you're here long enough to establish jurisdiction and one of the parents wants to stay, the question is does the shared parental intent change?"

But Zashin said "the most confusing thing" is how federal courts agreed on Monasky's claim of spousal abuse and awarded her $100,000 in damages, but then also ordered the child, referred to as A.M.T., to stay in Italy.

"How do you reconcile those two things? She was a victim of assault and battery," Zashin said. "She gets the $100,000 and leaves that judgment in America. Then, the same federal court that said they had shared parental intent to stay in Italy also affirms the assault and battery. It doesn't make sense."
Zashin is also part of the international law faculty at Case Western Reserve University's School of Law. The school's dean, Michael P. Scharf, and associate dean, Avidan Cover, co-wrote an Amicus Brief, a law brief in support of Zashin's position on the case. It was the first-ever Supreme Court Amicus Brief submitted by the Cox International Law Center, Scharf said.

"The court invited us to submit the brief because of the center's recognized expertise in international law," Scharf said. "The brief argued that in interpreting the Hague Convention, the court should be guided by how international and foreign courts have interpreted the treaty."

Within the brief, Scharf concluded the child did not acquire a habitual residence during her eight weeks in Italy, due to a less stable living situation because of the spousal abuse.

Zashin said the Supreme Court decision won't be the end for the case. At the hearing, he said the team asked for the child to be returned to the U.S., which is "ideal." The second best thing, he said, is that the case is sent down with instructions on further proceedings, leading to more litigation.

"If that is the case, the case won't be over," he explained. "One way or the other, the case isn't done. If Michelle loses, she has to fight in the Italian court for more rights. And if she wins, Domenico has to come (to the United States) to fight for his rights. The custody case starts when the Supreme Court case ends. The case goes on somehow. It's just a matter of how."