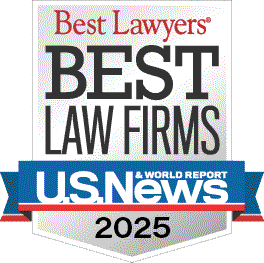 Z&R Press
Press and Media
Cleveland Jewish News
Consulting attorney early can be key in domestic violence case
June 17, 2022
Cleveland Jewish News
Custody cases deserve attention of attorney
April 22, 2022
Cleveland Jewish News
International case involving 'get' reaches Supreme Court
March 16, 2022
Cleveland Metropolitan Bar Journal
Women in Law
April 2020
Cleveland Jewish News
Supreme Court hears international residence case
December 13, 2019
The Spectrum, WCMH-TV NBC 4 – Video
Zashin & Rich International Child Custody Case to US Supreme Court
December 10, 2019
ABC 13 TV – Video
Supreme Court to hear international custody case involving Ohio mother
December 10, 2019
Cleveland.com
U.S. Supreme Court to hear international child custody dispute from Cleveland area
December 10, 2019
Case Western Reserve University School of Law
U.S. Supreme Court hears arguments in case briefed by CWRU law school faculty
December 9, 2019
Cleveland Jewish News
International residence case moves to US Supreme Court
June 21, 2019
Hollywood Life
Khloe Kardashian and Tristan Thompson's Custody Case Could Get 'Very Messy': Lawyer Explains
February 27, 2019
2018 Ohio Super Lawyers
Cleveland family law attorney Andrew Zashin gets a 6th Circuit ruling that brings consistency to cases involving vulnerable children
November 8, 2018
Your Teen for Parents: Guide to Parenting through Divorce
Advocating for Yourself During a Divorce: 3 Tips from a Divorce Attorney
October 2018
Case Western Reserve University School of Law
Adjunct Professors Zashin, Keating and Reynolds take on path-breaking Hague Convention Case
June 21, 2018
2018 Ohio Super Lawyers
Family law attorney Andrew Zashin asks the 6th Circuit to bring consistency to cases involving vulnerable children
June 19, 2018
Cleveland Jewish News
Landmark international residence case could impact those making aliyah
June 14, 2018
WJR Detroit – Audio Interview
Attorney Andrew Zashin chats with Guy Gordon to discuss the new Illinois law for dogs when parents are getting a divorce.
January 2, 2018
Cleveland Jewish News
Surrogacy, child custody laws develop as cases arise
November 21, 2017
Smart Business Cleveland
2017 Smart Business Family Business Achievement Awards
September 2017
Crain's Cleveland Business
Ohio Employers Confront Marijuana Use
July 22, 2017
Lake View Cemetery Heritage ReView
Trustee Spotlight: Andrew Zashin
Spring 2017
Sports Illustrated
Lane Johnson's Bold Move To Sue His Own Union Is Rare, But Not Unprecedented
January 11, 2017
Law360
Packers Player Drops NFL Drug Suspension Dispute
December 19, 2016
Sports Business Daily
NFL, NFLPA Appoint Das As Third Arbitrator In Michael Pennel Lawsuit
December 5, 2016
Sports Business Journal
Eagles Lineman Challenges NFL and NFLPA in NLRB Filings
December 5, 2016
Law360
Eagles Lineman Says Suspension Violates Federal Labor Law
November 29, 2016
The Business of Sports with Andrew Brandt
RTAB #30: Lane Johnson's Legal Team (Audio Interview)
November 29, 2016
Cleveland Jewish News
Ohio Woman Receives Orthodox Divorce Decree
January 14, 2016
BNA's Health Law Reporter
Surprise! The NLRB Says You Just Might Be a 'Joint Employer'
September 24, 2015
BNA's Health Law Reporter
NLRB Adopts New Joint Employer Standard; Ruling Could Affect Health-Care Industry
September 3, 2015
BNA's Health Law Reporter
Challenge to NLRB Election Rule Fails; Employers Urged to Prepare New Game Plan
June 11, 2015
American Bar Association Section of Labor and Employment Law
Member Spotlight: George S. Crisci
April 13, 2015
The Plain Dealer
Attorney Goes To Bat for Northeast Ohio
January 18, 2015
Cleveland Jewish News
Profile on Andrew Zashin
January 15, 2015
"Here and Now" National NPR Show - Audio Interview
In A Divorce, Who Gets To Keep The Dog?
December 4, 2014
Crain's - Article and Video
Zashin & Rich embraces Cleveland roots and rock 'n' roll heritage
November 16, 2014
BNA's Health Law Reporter
Justices Reject NLRB Recess Appointments; Significant Health Care Decisions in Limbo
July 10, 2014
BNA's Health Law Reporter
The EEOC and FTC Turn Up the Heat on Employer Background Checks
April 2014
Crain's
Zashin & Rich move marks big milestone
for E&Y Tower
November 2013
Cleveland.com
Zashin & Rich law firm leases last full floor of Ernst & Young Tower at Flats East Bank project
November 2013
Associated Press
US Claims Father Illegally Moved Kids to Gaza
May 2012
2012 Ohio Super Lawyers
Mentors | Andrew Zashin: Reminiscing About Robert Zashin
January 2012
CCH Employment Law Daily
NLRB NEWS - Controversy Erupts Over NLRB Recess Appointments
January 2012
Huff Post
Divorce's Impact On Small Businesses Can Be 'Immense'
October 2011
The Today Show - Video
Accused Facebook bigamist heads to court
September 2010
MSNBC
Facebook Busts Accused Bigamist - Woman Finds Her Prince Charming Has Married Another
July 2010
WKYC - Article and Video
Cleveland woman discovers husband's 'other' wife via Facebook
July 2010
Cleveland Jewish News
New custody center in Israel is Zashin's passion
January 1, 2010
Worth Magazine
Top 100 Attorneys 2007
Andrew Zashin
Inside Business Magazine
Connecting Through Separation
Profile on Andrew Zashin
December 2007
Cleveland Jewish News
Valuing and dividing assets at the time of divorce
By Andrew Zashin, Esq.
February 2007
Case School of Law: In Brief
Plugged into Family, the Law, and Cleveland
Alumni Spotlight on Andrew Zashin
Spring 2005
Cleveland Magazine
The Divorcing Woman's Best Friend
Feature Article Profiling Andrew Zashin
November 2004
Crain's
Companies should consider coverage against employee-related claims
By Stephen Zashin | July 2004
Crain's
ADR programs can save dollars and time
By Stephen Zashin | November 2003
COSE Update: Legal Ease
One Size Does Not Fit All
(Employment Practices Liability Insurance)
By Stephen Zashin
COSE Update: Legal Ease
Noncompete Agreements
By Michele Jakubs
COSE Update: Legal Ease
Ohio's 'Baby COBRA' Law
By Helena Oroz
Cleveland Jewish News
Landmark international residence case could impact those making aliyah
June 14, 2018 | By Becky Raspe
A habitual residence case involving a local family practice law firm is heading to the U.S. Court of Appeals for the Sixth Circuit in Cincinnati. It will be the first time a habitual residence case is heard by a U.S. Court of Appeals – and the outcome may hold implications for Jewish families making aliyah.

The term "habitual residence" is essentially the location where a child has spent most of his or her life, or where he or she has the deepest connection. Whether habitual residence is defined by the parent or by the child, age depending, is a matter of debate.

En banc proceedings, which is when a court case is heard before all of the judges of a court rather than by a panel of judges selected from them, began June 13 for the case, Taglieri v. Monasky. There is no timetable for how long the proceedings will take.

"It's extremely exciting that we handle this sort of thing in Ohio," said attorney Andrew Zashin, co-managing partner of Zashin & Rich, the firm that will represent the defendant in the case. "It's a rare type of legal surgery for family attorneys. Family lawyers almost never see federal courts."

Taglieri v. Monasky will mark the second time a Hague Convention case will be heard by an en banc panel. The Hague Convention on the Civil Aspects of International Child Abduction of 1993, developed by the Hague Conference on Private International Law, is a treaty designed to secure the return of children wrongfully removed to or retained in any member country and to ensure the rights of custody are respected.

In Taglieri v. Monasky, a child was born in Italy to an American mother, Michelle Monasky, and Italian father, Domenico Taglieri, amid marital unrest and alleged spousal abuse. According to the court documents, Monasky intended to leave Italy as soon as possible after birth, but was delayed while waiting for the child's passport. After the marital unrest climaxed, resulting in Monasky and the child being placed in a domestic violence safe house, she secured the child's passport and left for the U.S. with her daughter.

In a November 2017 trial in which Zashin & Rich represented Monasky, the court ordered the 8-week-old child be returned to Italy. Taglieri's team made the argument that the child's ties were strongest to Italy rather than the U.S.

On appeal, Zashin & Rich worked to establish a legal standard, particularly regarding when a child is too young to form meaningful connections and acclimatize to a particular place to establish habitual residence.

The appeal resulted in a divided appellate court that created a legal standard that did not match with any prior case or precedent, leading the firm to seek the June en banc hearing.

'NOVEL LEGAL ISSUE'
Zashin, as well as Zashin & Rich attorneys Amy Keating and Christopher Reynolds, said all the ins and outs of the case compelled them to get involved in the November 2017 hearing and later assist in the landmark en banc hearing.
All three work out of the firm's Cleveland and Columbus offices and are fellows of the American Academy of Matrimonial Lawyers.
"I was interested in the first case that got to this level, Silverman v. Silverman," said Zashin, who is also an adjunct professor of advanced family law and international law at Case Western Reserve University's School of Law in Cleveland. "It was about a couple that made aliyah, where the mother was from Minnesota and the father was from South Africa. The family made aliyah and the mother decided she did not want to remain in Israel. Her legal argument was living in Israel met the legal standard of 'a grave risk of harm,' which is an exception to return under the Hague Convention. She decided to leave for the U.S. (with their children), and the father told her Israel was their home and she needed to come back."
Zashin said this inspired his interest in international law, and since then, Zashin & Rich has become a "powerhouse" as a standalone international family practice. While Monasky v. Taglieri doesn't involve making aliyah, he believes this case will be relevant to Israeli and Jewish custodial rights.
Reynolds said the clients came to the firm because of their experience in a previous case.
"Comparatively speaking, there aren't many other family law attorneys in this area – or even in the country – that are comfortable handling this type of case, and we are," he said. "There isn't a defined legal standard for determining a 'habitual residence,' central, legal concept in Hague law in the United States. We have a roughly 8-week-old child, and we're saying this is not only factually terrible and we want to help her, but this is also a very novel legal issue."
Keating said in this case, the firm had an "interesting combination" of wanting to help and also having a legal interest.
"It's always interesting getting involved in something that is different, new and challenging," she said. "I had experience in other international cases and they were interesting stories. We knew that this was going to be complicated and different from other Hague cases."
POTENTIAL ALIYAH IMPLICATIONS
Further explaining why he thinks the case could affect families making aliyah, Zashin said it's common for a parent to decide he or she no longer wants to live in Israel after the decision is made.
"If one person wants to stay in Israel and the other doesn't want to, the declaration they made saying they are a resident of Israel should stand," Zashin said. "They made the determination that they wanted to be part of the Jewish state. Why should the left-behind parent have to chase the other parent everywhere to catch up with them and the child, especially when the parents had jointly determined that Israel was their place of residence? The act of making aliyah, at its core, is one of intent."
OTHER CASES HANG IN BALANCE
Both Keating and Reynolds hope the en banc ruling brings clarity for future Hague Convention cases.
"If they come down and the Sixth Circuit agrees that this is the standard, it brings uniformity," Reynolds said. "If they believe some other standard is appropriate, and by their own conscience and judgment believe that shouldn't be what the other five circuits have done, we will be in a period of disarray.
"As normal everyday citizens, these are things we don't think much about. But we live in a very mobile society, and talking about the Jewish community with people making aliyah ... that (can be) stressful. What happens when marriages fall apart? What about the children?"
Keating said no one wants to think about their relationships going sour when making aliyah, but attorneys have to consider every situation.
"You need to think about what state you go to because that could have a significant outcome in a future case. That is the concern we have as attorneys," she said. "The goal is trying to create a consistent result. Again, we are a mobile society. Especially in Cleveland, people come here for many different opportunities, and then they enter relationships and things go the way they do. But as the world becomes smaller, these issues are going to happen more often and we're going to have to deal with consequences."