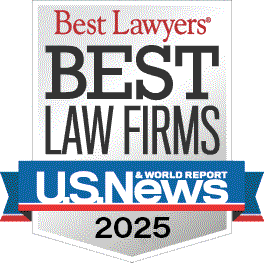 Richard J. Stahl
Commendations
OSBA Certified Specialist in Family Relations Law

---
Best Lawyers in America
(Ohio, 2019 – 2022 (4x))

---
Avvo,
Superb Rating (10/10) (2014 – Present)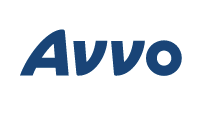 ---
Martindale-Hubbell
AV Preeminent Peer Review Rating (2013 – Present)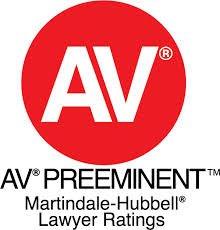 ---
Super Lawyers (Ohio, 2022)

---
Super Lawyers, Rising Star
(Ohio, 2013 – 2021 (9x))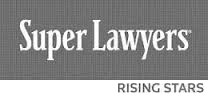 Richard J. Stahl
About Rick
Richard Stahl's practice is dedicated to the successful navigation of clients through all areas of family law, including divorce, dissolution of marriage, legal separations, child custody, child support, spousal support, property division, and parental rights and responsibilities. He has earned the distinction bestowed by the Ohio State Bar Association as a Certified Specialist in Family Relations Law, as well as acknowledged annually by Martindale Hubbell and Super Lawyers since 2013, as well as US News & World Report/Best Lawyers since 2019.
Rick's practice includes the following areas:
Dividing complex marital estates, including investment properties, business interests, unusual investments, complicated retirement plans, and separate property issues;
Evaluating business and partnership interests for division in divorce;
Researching and analyzing records to identify misappropriated or hidden marital assets;
Drafting, interpreting, and evaluating the enforceability of prenuptial agreements;
Crafting tailored temporary and permanent spousal and child support plans;
Allocating parental rights and responsibilities;
Issues concerning parental relocation;
Custody matters involving psychological expert testimony;
Domestic violence matters; and
Handling post-decree issues of enforcement and non-disclosed or omitted assets.
Prior to joining the Zashin & Rich team in 2021, Rick operated his own solo practice and boutique law firm, both focused on family law. Prior to that, he represented the Child Support Enforcement Agency (CSEA) as an Assistant Prosecuting Attorney, Cuyahoga County.
He earned his undergraduate degree from Ohio Northern University in 2003, where he was a member of a nationally recognized mock trial team, as well as playing quarterback on the football team. Subsequently, he graduated from ONU's Pettit College of Law in 2006, where he was named Chief Justice of the Moot Court program.
Personally, Rick is married and the father of 4 children. When he actually has free time, he is a fan of all 3 Cleveland sports teams, and was an extra in the movie "Draft Day." He also enjoys a nap if his kids ever let him [as well as cooking, movies, tech, and his newest hobby – collecting & listening to vinyl records (which is a work in progress)].
Contact Rick (rjs@zrlaw.com) at 216.696.4441 | Print Profile

"When I woke up this morning, I was feeling pretty dangerous."
– Baker Mayfield
---
Education
Ohio Northern University, Ada, Ohio
Pettit College of Law, JD, May 2006
Ohio Northern University, Ada, Ohio
Dicke College of Business Administration, BSBA, May 2003
---
Admissions
State: Ohio
Federal: U.S. District Court, Northern District of Ohio
Federal: U.S. Bankruptcy Court, Northern District of Ohio
---
Memberships
Ohio State Bar Association
Cleveland Metropolitan Bar Association
---
Publications
State v. Dawson, American Mock Trial Association Case Problem (2011)
---
Lectures / Presentations
Domestic Relations Law (CLE), Gilbride & Co. (2018)
Evidentiary Rules, Case Western Reserve (Mock Trial Association, 2010)
Trial Preparation, Case Western Reserve (Mock Trial Association, 2009)
Reported / Representative Cases
Brokaw v. Brokaw, 8th Dist. Cuyahoga No. 92729, 2010-Ohio-1053 (03/18/2010)
Carpenter v. Carpenter, 9th Dist. Medina No. 10CA0044-M, 2011-Ohio-2321 (05/16/2011)
In re: Guardianship of Poulos, 8th Dist. Cuyahoga No. 96366, 2011-Ohio-6472 (12/15/2011)
Kline v. Kline, 8th Dist. Cuyahoga No. 96734, 2012-Ohio-479 (02/09/2012)
Brokaw v. Brokaw, 8th Dist. Cuyahoga No. 97477, 2012-Ohio-2630 (06/14/2012)
Kaletta v. Kaletta, 8th Dist. Cuyahoga No. 98821, 2013-Ohio-1667 (04/25/2013)
Brooklyn v. Kaczor, 8th Dist. Cuyahoga No. 98816, 2013-Ohio-2901 (07/03/2013)
Sherrill v. Knight, 9th Dist. Lorain No. 12CA010287, 2013-Ohio-3665 (08/26/2013)
Nancy Lowrie & Assoc. llc v. Ornowski, Cuyahoga County, 2013 Ohio Misc. LEXIS 69 (10/29/2013)
In Re: Krueger (NLA v. Ornowski), 8th Dist. Cuyahoga No. 100694, 2014-Ohio-3718 (08/28/2014)
Glatley v. Glatley, 8th Dist. Cuyahoga Nos. 104884, 104943, and 105179, 2018-Ohio-1077 (03/22/2018)
Grisafo v. Hollingshead, 8th Dist. Cuyahoga No. 107802, 2019-Ohio-3763 (09/19/2019)
State ex rel. Radwan v. Jones, et al., 8th Dist. Cuyahoga No. 108462, 2019-Ohio-3521 (08/28/2019)
Radwan v. Radwan, 8th Dist. Cuyahoga No. 108649, 2020-Ohio-1613 (04/23/2020)
---
Community
Volunteer Magistrate, Strongsville Juvenile Diverson
(Former) Assistant Coach/Teaching Assistant,
Case Western University Mock Trial